Imagine a perfect beach, one where the golden sands stretch for miles, flanked by swaying palm trees and lapped by the gentle azure waves of the Arabian Sea. If you're conjuring up this image in your mind, you're likely picturing Colva Beach in Goa, India.
This article will take you on a virtual tour of this magnificent beach, from its history and cultural significance to practical tips on where to stay, eat and how to make the most of your visit.
History and Significance of Colva Beach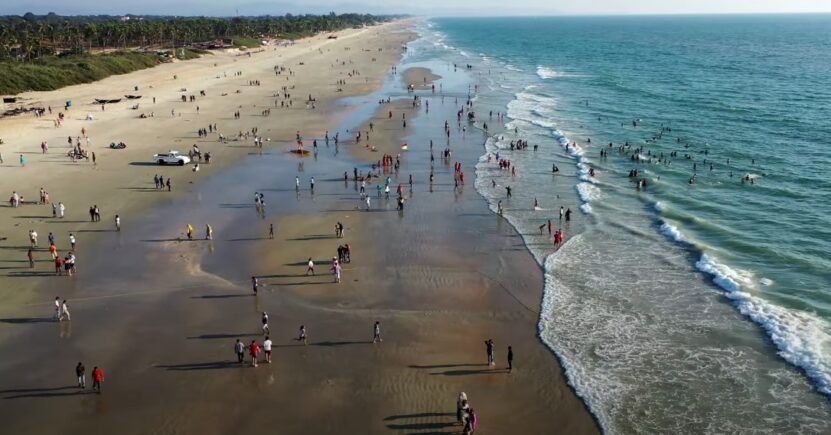 Colva has an interesting history that spans hundreds of years. Originally a fishing village, Colva gradually transformed into a favorite destination for both the Portuguese aristocracy and British colonials. Today, it's a beloved spot for tourists from around the world.
Interestingly, the name "Colva" is derived from Colar, which means "a stream" in the Konkani language, which is native to Goa. This likely refers to a network of streams crisscrossing the area, adding another layer of natural beauty to the region.
One cultural highlight of Colva Beach is the Our Lady of Mercy Church, also known as the 'Igreja de Nossa Senhora das Merces.' Built in 1630, this church is famous for its annual religious event, the Fama of Menino Jesus (Fame of Infant Jesus), held in October. Pilgrims from all over Goa and other parts of India come to participate in this celebration.
An Enchanting Landscape
Colva Beach is renowned for its seemingly endless stretch of fine white sand that runs for approximately 2.4 kilometers. Lined with coconut palms, the beach provides a captivating, tropical paradise ambiance. To the north, it connects with Sernabatim Beach, and to the south, with Benaulim Beach. This unbroken continuity of sand creates an ideal spot for long, leisurely walks.
Aside from the beach, Colva is also known for Colva Creek, a tributary of the Sal River, creating an environment rich in diverse fauna and flora.
Accommodations and Dining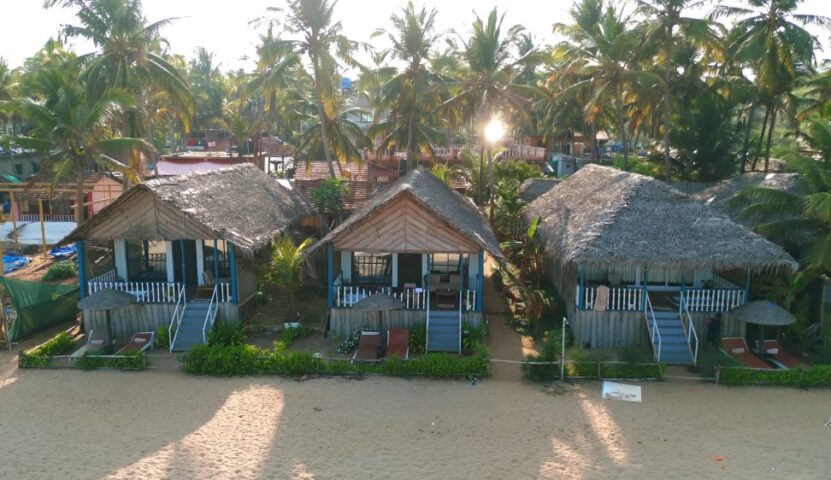 From budget guest houses to luxurious resorts, Colva Beach offers a wide range of accommodations to suit different needs and wallets. Top-rated resorts include the Sandalwood Hotel & Retreat and the Club Mahindra Emerald Palms. For budget-conscious travelers, guest houses like La Ben Resort or Amigo Plaza are excellent options.
In terms of dining, there are numerous beach shacks and restaurants, each offering its own special touch. Seafood is a must-try when in Goa. Spots like Sandpat Beach Shack and Fishka offer an impressive selection of fresh seafood dishes, cooked Goan-style. Vegetarian and vegan options are also widely available.
Things to Do
There's more to Colva than lounging on the beach and soaking in the sun (although, let's face it, that's pretty good, too!). Here are some activities that will make your stay even more memorable.
Water Sports: Adventure lovers can enjoy parasailing, jet-skiing, speed boat rides, and banana boat rides.

Shopping: Visit the beachside stalls for beachwear, trinkets, local handicrafts, and spices. For a more traditional shopping experience, visit the local market on Sundays.

Biking: Rent a bike or a scooter and explore the beautiful surroundings of Colva at your own pace.

Visit the Our Lady of Mercy Church: Experience the spiritual side of Colva. Don't forget to see the famous statue of Menino Jesus.

Bird Watching: Colva Creek and nearby areas are great spots for bird lovers. Look out for species like kingfishers, herons, and kites.

Nightlife: Enjoy the lively Goan nightlife with numerous bars and clubs like Art Escape and Club Margarita.
Tips for Your Visit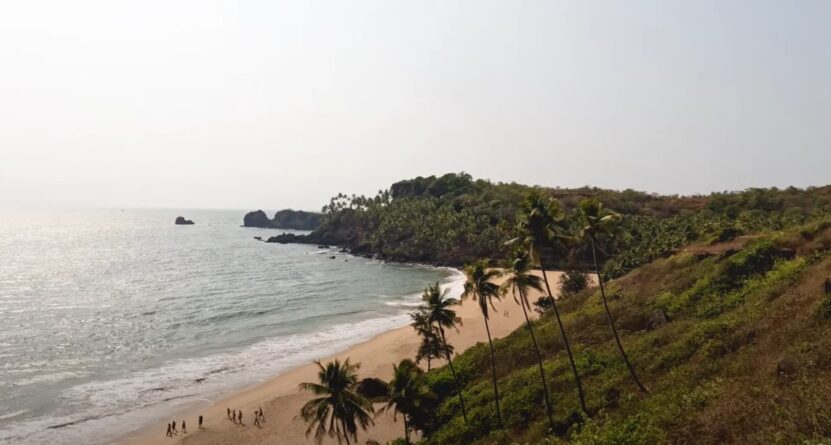 Before you pack your bags, here are some practical tips for your visit to Colva Beach.
The best time to visit Colva is from November to March, when the weather is dry and relatively cool.

Dress appropriately when visiting religious sites like the Our Lady of Mercy Church.

Always follow safety instructions when participating in water sports.

Respect the local customs and culture, and remember to keep the beach clean.
Colva Beach Night Market
No trip to Colva Beach is complete without visiting the Night Market. This weekly market comes alive every Saturday night and continues into the early hours of Sunday. An array of stalls selling everything from clothing, jewelry, handicrafts, spices, and Goan delicacies create an exciting, vibrant atmosphere.
Live music often accompanies the buzz of shoppers, with local bands performing Goan folk tunes or sometimes even jazz or blues. Don't miss the opportunity to try local street food at the market; the flavors are simply unforgettable.
Colva Beach Culinary Scene
We have briefly touched upon the seafood offerings at the beach shacks. Still, it's worth delving into the rich and diverse culinary scene of Colva Beach, a melting pot of Portuguese and Indian influences.
Among the local delicacies, be sure to try "Fish Recheado" (spiced, stuffed mackerel), "Goan Prawn Curry" (prawns in a coconut milk curry), "Bebinca" (a traditional layered dessert), and "Feni" (a spirit made from either coconut sap or cashew apples). These unique dishes encapsulate the essence of Goan cuisine and are a must-try during your visit.
Nearby Attractions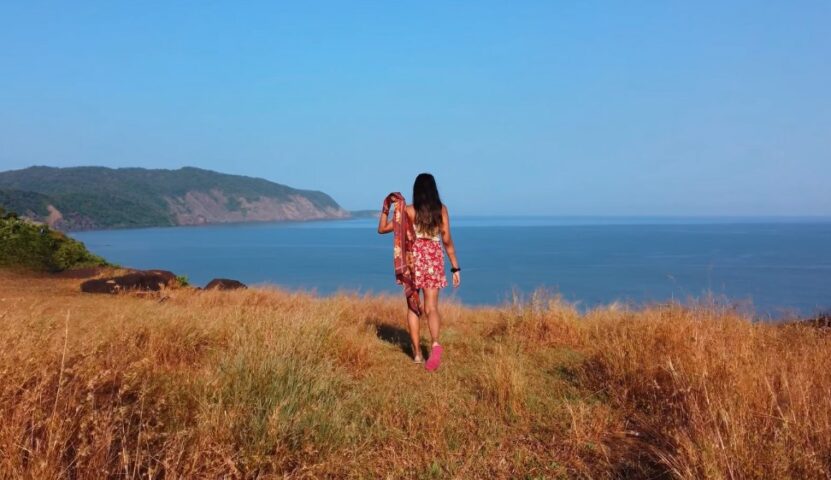 Apart from Colva itself, the nearby areas are worth exploring too:
Majorda Beach: Just north of Colva is Majorda Beach, another serene and beautiful beach known for its bakeries and toddy tapping (coconut sap extraction).

Betul Beach: To the south, Betul Beach is a quiet, secluded spot perfect for a tranquil day out. It's also known for its lighthouse and the River Sal estuary.

Chandor: This historic village, a short drive from Colva, was once the capital of Goa during the Kadamba dynasty in the 11th century. Explore its Portuguese-style mansions, including the grand Braganza House.
Eco-Tourism in Colva
Over recent years, there's been a growing emphasis on sustainable tourism in Colva. Efforts have been made to reduce plastic waste, protect local ecosystems, and raise awareness about marine conservation.
One of these initiatives is the protection of the Olive Ridley Turtles that nest on the beach. The Forest Department, along with local volunteers, works tirelessly to protect these endangered species, especially during the nesting season from October to March.
Local Traditions and Festivities
Colva is a place rich in culture and local traditions. The Sao Joao Festival celebrated in June, is a feast dedicated to St. John the Baptist, where locals jump into wells and streams symbolizing the Saint's baptism of Christ. It's a sight filled with joy and merriment, enhancing the cultural charm of Colva.
Sunrise and Sunset at Colva Beach
One of the most mesmerizing experiences at Colva Beach is watching the sunrise and sunset. The gentle hues of the morning and evening sky, combined with the rhythmic sound of waves, create an unforgettable spectacle. It's the perfect time for introspection, meditation, or even photography.
Art and Culture
Goa's vibrant art scene is well represented in Colva. Local artists often perform live music at beach shacks, offering an eclectic mix of genres from traditional Konkani songs to contemporary Western music. Additionally, you can find art galleries displaying works from local artists, showcasing Goa's unique artistic heritage.
Several cultural festivals also take place in Colva. Apart from the religious celebrations like the Fama of Menino Jesus and Sao Joao, there's also the Goa Carnival, celebrated in February. This vibrant festival, a legacy of Portuguese rule, features lively parades with music, dancing, and colorful floats.
Wellness and Yoga Retreats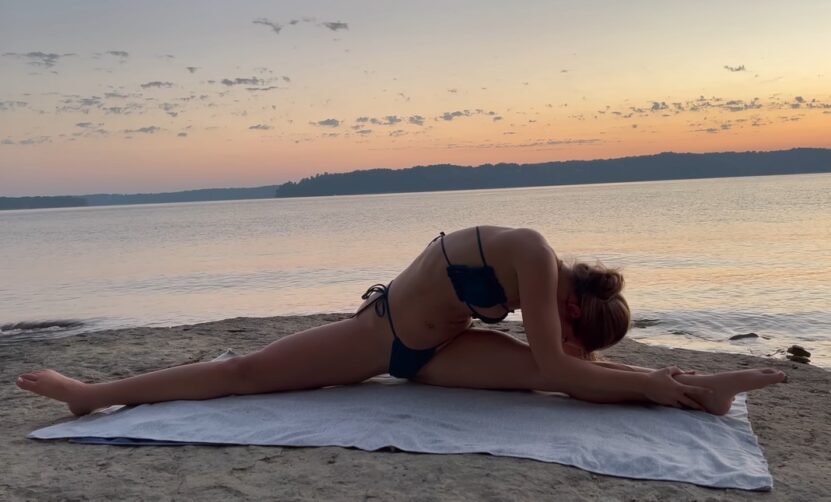 Goa, and particularly Colva, has become a popular destination for wellness tourism. Numerous yoga retreats and wellness centers are nestled between the coconut groves, providing an oasis of calm and serenity. These centers offer various programs, including yoga classes, Ayurvedic treatments, meditation sessions, and holistic healing workshops. Notably, centers like Ayurveda Nature Cure Center and Yoga Magic Retreat offer such programs.
Bird Sanctuary and Spice Plantations
While Colva Beach is renowned for its beautiful coastline, the hinterlands of Colva offer a different kind of beauty. The Cotigao Wildlife Sanctuary, a short drive from Colva, is home to several species of birds and wildlife. It's a paradise for nature lovers and bird watchers, offering a glimpse into Goa's rich biodiversity.
A visit to the local spice plantations can also be an enriching experience. Places like Sahakari Spice Farm offer guided tours where you can learn about various spices, their cultivation process, and their uses in Goan cuisine.
Adventure and Trekking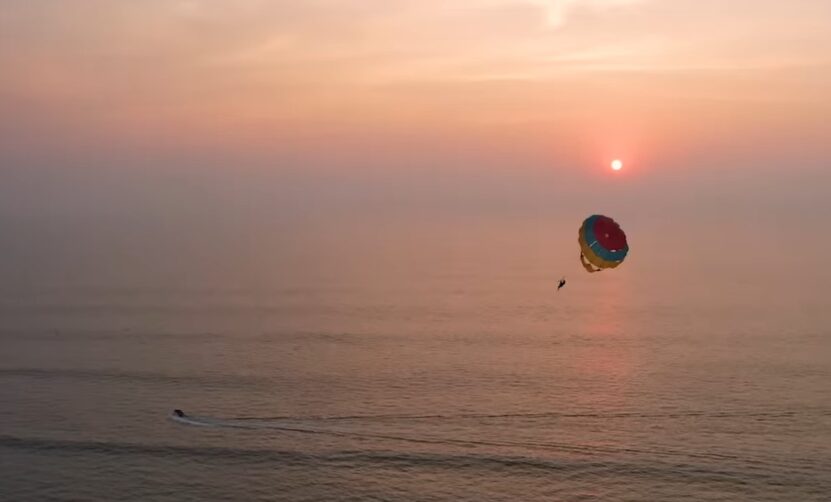 For those who crave a bit of adrenaline, Colva and its surrounding regions offer plenty of opportunities for trekking and adventure sports. Trekking trails leading to the Dudhsagar Waterfalls or the Cabo De Rama Fort offers spectacular views and a dose of adventure.
Discover the timeless tales carved in stone as you explore 10 Cave Hindu Temples in India that are a must-visit, offering a glimpse into the rich cultural heritage of the country.
Closing Thoughts
Colva Beach is more than just a beach; it's an experience. Whether you're seeking an adventurous getaway, a spiritual journey, a family vacation, or a romantic escape, Colva has something for everyone. So why wait? Pack your bags, and get ready to immerse yourself in the enchanting world of Colva Beach.
Hopefully, this article has given you a comprehensive insight into all that Colva Beach has to offer. We look forward to seeing you there!